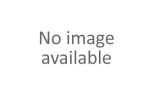 Markbass
Technical DetailsSPEAKER SIZE (inches)2x6"TWEETERPiezo TweeterCAB POWERHANDLING (AES STANDARD)300w RMSCROSSOVER FREQUENCY3.5 KhzFREQUENCY RESPONSE59Hz to 18KhzSENSITIVITY DB SPL101IMPEDANCE8 ohmREFLEXRearWEIGHT...
The mini is the smallest 1x12 combo for acoustic or electric bass, mostly recomended for smaller clubs, studios and rehearsal use. Jazz and acoustic players will specially enjoy the on board VLE and VPF filters, which...
This compact, powerful 1x12 combo includes 48V phantom power, feedback control and phase reverse. There are two channels (one of which accepts a mic input) so you can use two pickups, two instruments or one instrument...